We have listed  the best Android Real Time Strategy Games for you.  Complete with descriptions and download links. Enjoy!
Real time strategy Games are very popular on the pc, but hard to port to Android devices, since the mouse and  keyboard are missing and the screens are small. This makes it hard to find good RTS Games for Android.  There are some gems that are very good despite those handicaps. We have listed them for you. We have tried to test and find some creative and good ones !
One last remark before we start: The list is in a random order.
Enjoy!
Real-Time Strategy Game (Single-/Multiplayer) !
Your robots are just landed on a small planet. Let them explore and settle the planet. Gather resources to construct new buildings and set up a working economic system. Produce goods and new robots in factories. Defend your buildings against attacks from enemy battle robots. Conquer enemy territory and defeat your opponent's base.
Robotic Planet is a construction and management simulation. You give orders to your robots, such as constructing a building or attacking a location. Your robots perform these orders, but operate autonomously.
Your robots are the settlers of an foreign planet. But they are not alone. Enemy robots also landed on the planet. Goal is to achieve domination over the planet. To win the game, you need to capture the enemy's base building.
Rymdkapsel – Grapefrukt Games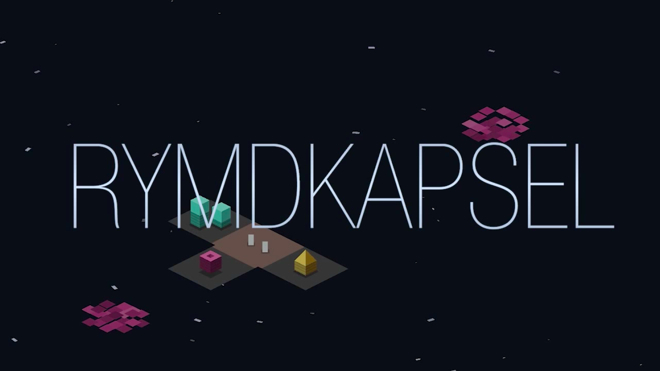 Rymdkapsel is a meditative strategy game set in space. Take on the challenge of building the best possible station by commanding your minions and exploring the galaxy around you.
Imagine a strategy game where you don't have to worry about selecting units or mounting attacks on your enemies, but rather can focus on building the best base possible.
That's what rymdkapsel is all about.
"Some games nearly make me miss my subway stop. Some games tempt me to keep on playing them while I'm walking down the street. This is one of them."
- Stephen Totilo, kotaku.com
"It is definitely my favorite game — and I haven't even beaten the first level yet."
- Trent Wolbe, theverge.com
"Rymdkapsel combines spatial puzzling, tower defence and base-building into a brilliantly coherent and stylish whole. This one's worth keeping an eye on."
- Christian Donlan, eurogamer.net
"Besides Eliss, Edge was one of those few games that defined the iOS platform (…) rymdkapsel may be the next one."
- Filip Visnjic, creativeapplications.net
The traditional Chinese painting becomes an epic battlefield in Autumn Dynasty – a multi-touch real time strategy game for Android devices.
Direct your armies with brushstrokes in the spirit of classical maneuver warfare; employ terrain, positioning and cunning stratagems to defend your lands and conquer your foes!For generations, the knowledge of firedust and the legend of the Thousand Sun Weapon has kept the Autumn Empire safe from foreign barbarians. But now the government is weak and her officials corrupt; masked subversives lead the peasants in righteous revolt, threatening to lay bare the secrets of Empire. As civil war threatens to tear the land asunder, will you take up the sword, and stand on mountains to mend the sky?
MechCom is a new fast-paced stable 3D action RTS that is optimized for mobile devices. It's heavily influenced by the popular open-source RTS, Warzone 2100 and Dune (But it is NOT an Android clone). It takes place in the year 2100 when two corporations (BIOSPHERE and APEX) go at it deploying powerful mechs and heavy hardware from the mothership in a classic RTS environment in the hunt for resources.
Did we miss your favourite RTS Game?  Be sure to tweet us at @APKGalore and maybe we'll include it in part 2!